Community Engagement Starts with Education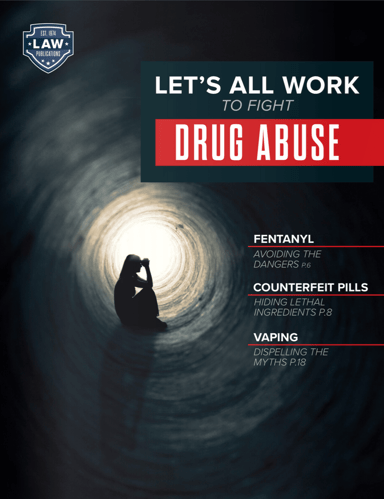 Custom Books for Law Enforcement
Updated Journals Covering the Topics Important to Your Community
Our journals are the cornerstone of what we offer law enforcement agencies. Providing both updated information and design, the books are a tangible way to supply your community outreach efforts while also offering a physical point of connection with local businesses and citizens.
Customize to promote your department's work within your community.
Our journals look good so your department looks good. Journals are consistently updated to provide the latest information and award-winning designs.
Distribute at community events, department hosted classes, or at businesses and nonprofit partners within your community.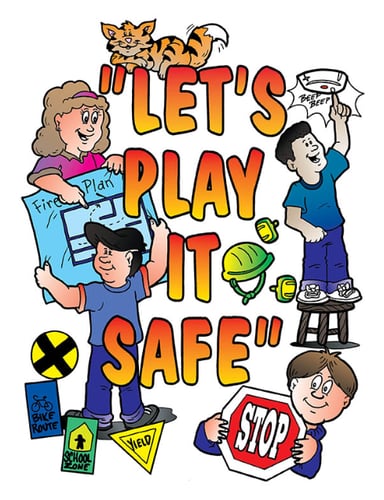 Coloring Books for Children
Age appropriate information is an important aspect of connecting with families with children.
Our collection of coloring books helps departments address important topics in ways that are engaging for kids.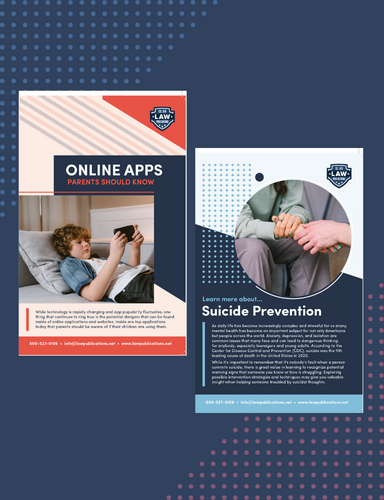 Easy to Distribute Flyers
Practical Information for Practical Distribution
Our selection of flyers provide key information on topics in an easy-to-distribute format.
Easy for officers to carry with them for on-the-spot distribution.

Get the important information quickly to people who need it now.

Discrete distribution for sensitive contents.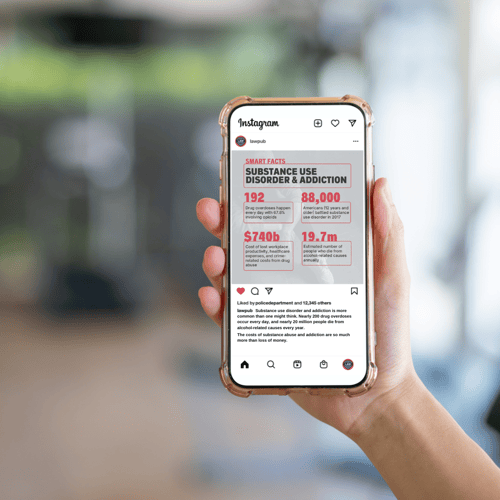 Reach Your Digital Community
LAW Digital is your new digital partner for community engagement.
As social media becomes more important for law enforcement agencies, this tool takes the work out of creating quality social media graphics.
A library of shareable graphics that include the same quality content from our LAW Publications journals, but in a downloadable graphic that helps you keep your social media feed active.
We'll send free preview copies of our publications to your door. Complete the form below to request your copies today.